Seminar by John Koontz
Nov 13, 2018 12:00 PM - 04:30 PM
Holiday Inn & Suites at Jordan Creek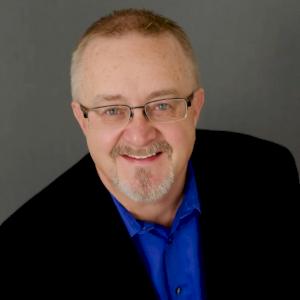 Topic: "Creating Highly Effective Foreman/Project Manager Partnerships"
THIS CLASS IS DIRECTED TO BOTH PROJECT MANAGERS AND FOREMEN (AKA: FIELD LEADERS). TO BE SUCCESSFUL, THIS CLASS MUST BE ATTENDED BY A RELATIVELY EQUAL NUMBER OF PROJECT MANAGERS AND FOREMEN.
It's never been more difficult to make a profit on construction projects than in today's market.  Fewer projects means more bidders and lower profit margins; budgets are much tighter but customer expectations remain just as high. Therefore, project managers and foremen have no margin for error and must be on the same page from project beginning to end and operate as one.  To do this successfully, a highly effective and inseparable partnership must be forged between the project manager and the foreman before the project begins and continue to strengthen as the project progresses.
In this session, John Koontz will identify and explain the top 10 components that define a great partnership. He will then show how these components specifically apply to critical project management topics such as planning, scheduling, cost control, productivity, fabrication, contract management, documentation, change order management, customer management, and servant leadership.
This session will place a special emphasis on why the following critical project activities must be jointly created/developed by the Project Manager and the Foreman:
Mechanical Project Schedule
Labor Budget/Labor Cost Control System
Fabrication/Coordination/CAD Plan
Safety/Risk Management/Control Plan
John will provide a very interactive session that clearly portrays why all wildly successful projects have two highly effective servant leaders, a foreman and a project manager, who understand the importance of working hard to develop a strong project partnership.
Date/Time:Tuesday, Nov. 13, 2018
                    12:00 – 12:30 p.m.  Lunch
                    12:30 – 4:30 p.m.    Seminar
Location:     Holiday Inn & Suites at Jordan Creek, 6075 Mills Civic Parkway, West Des Moines, IA 50266
Fee:             There is no cost to attend.
Attendees:   This seminar is intended for Project Managers and Foreman.
Speaker:      John R. Koontz, is MCAA's national director for project management and advanced supervisory education.  He brings a balance of academic and practical experience to his courses.
Sponsor:      This seminar is sponsored by Mechanical Contractors Association of Iowa and the Central Iowa Industry Development Fund. Please contact the MCA of Iowa office at (515) 334-2616 with questions.
Contact:
Jennifer Adkins
Email Me
RSVP for this Event
Please fill out the form below to reserve your spot for this event.
MCAI

Membership

Become an MCAI member today and be part of the mechanical contracting industry's premier association.