CANCELLED - Seminar by John Koontz
Dec 12, 2019 12:00 PM - 04:30 PM
Holiday Inn & Suites at Jordan Creek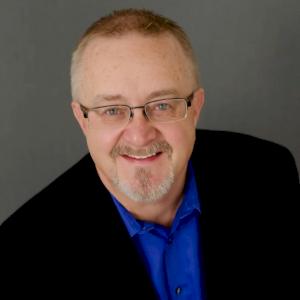 Topic: "Change Order Management: Best Practices for Success"
Successfully managing change orders on a complex and constantly changing project is a seasoned project manager's greatest challenge and a new or inexperienced project manager's greatest nightmare. If not well managed by proactive and knowledgeable project managers and foremen, change orders can cause unnecessary additional risk, destroy base contract labor productivity, ruin customer and contractor relationships, choke cash flow, reduce or eliminate profitability, and create nearly irreversible negative jobsite moral.
In this session, John Koontz will provide all attendees, regardless of age, position, or experience level, with numerous strategies and proven best practices for successfully navigating this multi-faceted and complicated project management challenge.
John will conduct a very informative and interactive discussion with attendees regarding change management and will emphasize and explain the critical importance of:
Being proactive in your approach to change
Planning and identifying changes early
Knowing and following your contract
Cost identification and explanation
Believing and knowing what you are selling
Working hard to have great communication and documentation
Knowing your numbers
Maintaining solid trust-based relationships
Your partnership with your foreman
Proceeding under protest wisely
Pricing before proceeding whenever possible
Understanding the difference between CCD's and Change Orders
Developing a standardized approach to changes
Being able to identify, explain, and negotiate change order impact costs
Negotiate price confidently and wisely
Date/Time:Thursday, Dec. 12, 2019
                    12:00 – 12:30 p.m.  Lunch
                    12:30 – 4:30 p.m.    Seminar
Location:     Holiday Inn & Suites at Jordan Creek, 6075 Mills Civic Parkway, West Des Moines, IA 50266
Fee:             There is no cost to attend.
Attendees:   This seminar is intended for Project Managers and Foremen.
Speaker:      John R. Koontz, is MCAA's national director for project management and advanced supervisory education.  He brings a balance of academic and practical experience to his courses.
Sponsor:      This seminar is sponsored by Mechanical Contractors Association of Iowa and the Central Iowa Industry Development Fund. Please contact the MCA of Iowa office at (515) 334-2616 with questions.
Contact:
Jennifer Adkins
Email Me
MCAI

Membership

Become an MCAI member today and be part of the mechanical contracting industry's premier association.