Leah Gutmann "Leveraging Generational Differences in the Workplace"
Apr 25, 2022 07:30 AM - 12:00 PM
The Rewind West Des Moines, Iowa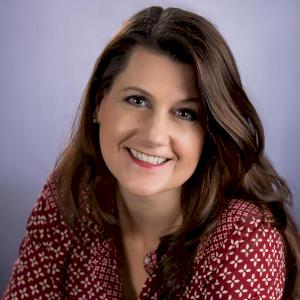 Leveraging Generational Differences in the Workplace
During this half day seminar, participants will discover the benefits of having different generations represented at all levels of the organization.

Change in the workplace is happening at warp speed and to keep your companies at the forefront of your industry you must move away from unproductive and negative views of different generational priorities. We must be able to seek the benefits of our differences and use them to create impactful and important changes in our companies.

By the end of the workshop, the group will know how to use key leadership skills founded in communication and emotional intelligence to leverage generational difference and gain competitive advantage. We will discuss how to optimize productivity and morale in the office and in the field for better results and sustainability.

Learning Objectives
Upon completion of this seminar, participants will be able to:
Identify the foundations of generational differences and explain the key characteristics of each.
Explain why it is essential to change our context around generational biases in order to obtain company long term success.
Use key leadership skills to improve relationships between the generations.
Apply strategies to leverage different generational perspectives and skills at all levels of the organization.
Fee: There is no cost for MCAI Members to attend. Limited Registration: 21 Seats
Registration Deadline: April 15, 2022
About the Speaker:
Leah Gutmann, owner of First Forward Consulting, LLC, specializes in a wide variety of training, program development, and consulting services. Leah is certified to deliver training on a wide variety of leadership and financial topics with a focus on the direct application of skills and abilities unique to the mechanical construction industry. She has over 12 years of experience in the design, implementation and facilitation of educational programs, classes and seminars. Her 20-year career as a CFO and Finance Manager in the mechanical construction industry has given Leah the unique ability to offer training and consulting from a hands-on, in the trenches perspective.
Leah currently sits on the Board of Education for the Mechanical Contractors Association of Western Washington (MCAWW) where she offers her expertise on specific industry training needs and cuttingedge trends. She has been an integral part of building complete educational programs and specialized industry classes from the inception phase all the way through delivery. In addition to the MCAWW, a few of Leah's clients include Microsoft, the MCA of Kansas City, the Colorado Association of Mechanical and Plumbing Contractors, MacDonald-Miller Facility Solutions, The Seattle Pipe Trades, Hermanson Company, Dawson Construction, Colorado UA Local 58, and Lexington Plumbing.
Sponsor: Mechanical Contractors Association of Iowa (MCAI).  Please contact the MCAI office at (515) 334-2616 with questions.
Contact:
Jennifer Adkins
Email Me
RSVP for this Event
Please fill out the form below to reserve your spot for this event.
MCAI

Membership

Become an MCAI member today and be part of the mechanical contracting industry's premier association.