2022 Excellence in Apprenticeship Awards Banquet
Oct 20, 2022 06:00 PM - 09:00 PM
Local Union 33, 2501 Bell Ave., Des Moines, IA 50321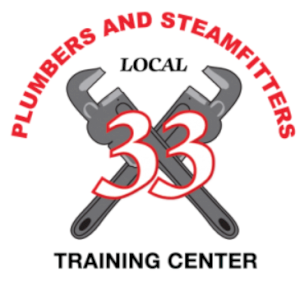 EXCELLENCE IN APPRENTICESHIP AWARDS BANQUET
SPONSORED BY THE MECHANICAL CONTRACTING INDUSTRY DEVELOPMENT FUND
Thursday, October 20, 2022
Plumbers & Steamfitters Local Union 33
2501 Bell Avenue
Des Moines, IA
Schedule of Events:
6:00pm  – Social & Training Center Tours
7:00pm  – Dinner Buffet
8:00pm  – Awards Presentation 
Apprenticeship Award Ceremony:  2022 recipients will be recognized for their outstanding performance in education and class leadership as students enrolled in the Plumbers & Steamfitters Local 33 five-year apprenticeship program.
We are pleased to be honoring the following apprentices:
1st Year Apprentices:  Richard Burke (Hussmann) and Joe Antal (Marick, Inc.)
2nd Year Apprentices:  Mitch Johnson (Baker Group) and Micah Hain (Plumb Tech Mechanical)
3rd Year Apprentices:  Ean Walton (API Solutions) and Tyler Troutman (Marick, Inc.)
4th Year Apprentices:  Dylan McMains (Hussmann) and James Viands (Central Iowa Mechanical)
5th Year Apprentices:  Kolby Kessenich (The Waldinger Corp.) and Andrew Nicolino (Air-Con Mechanical)
Nick Flater Ambassador of Apprenticeship Award:  TBA
(Attire: Business Casual)
Contact:
Jennifer Adkins
Email Me
RSVP for this Event
Please fill out the form below to reserve your spot for this event.
MCAI

Membership

Become an MCAI member today and be part of the mechanical contracting industry's premier association.