November Member Feature — Air-Con Mechanical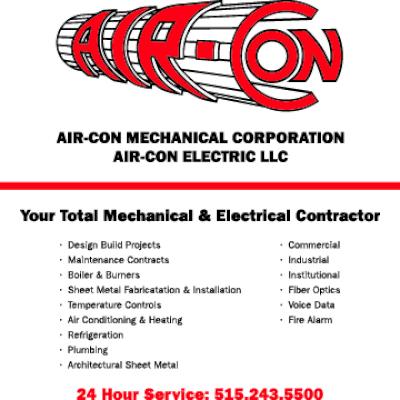 Each month, MCAI features one of our contractors or affiliates to help our members, friends, family and other industry experts get to know the companies and people who make up our association. This month's spotlight is on Air-Con Mechanical. 
Air-Con Mechanical has been one of Iowa's most trusted Mechanical and Electrical Contractors for over 35 years. Air-Con's mission is to provide top-notch professional service while meeting customer needs in a timely, effective manner. Air-Con Mechanical joined the MCAI in 1985 and has served on the state board and Central Iowa Chapter board for many years.
Air-Con provides a broad range of services which cover both mechanical and electrical needs. Whether the need is for HVAC, plumbing, sheet metal, electrical repair or installation, Air-Con has you covered. Their highly trained service technicians and electrical team can solve all your problems and unique requirements.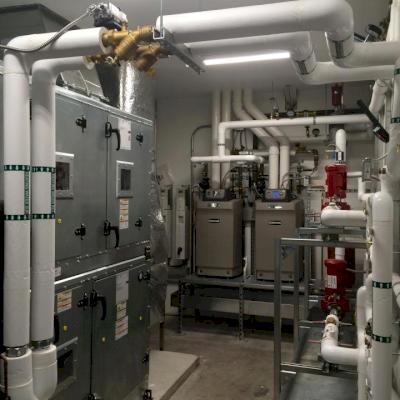 Air-Con's leadership and dedication to their customers has resulted in developing long-term relationships with customers in a variety of industries and has been recognized nationwide in trade journals such as "Air Conditioning, Heating & Refrigeration News".
We are proud to have Air-Con Mechanical as a MCAI contractor member! If you're interested in mechanical and electrical projects, they can be reached via their website or phone, (515) 243-5500.