Member Spotlight: Brad Perkins — Professional Engineer, Educator, Industry Advocate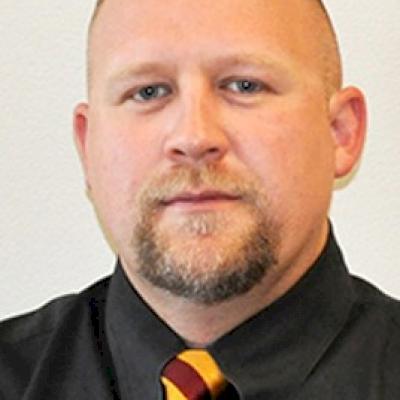 Photo: Brad Perkins
Meet Brad Perkins, professional engineer and senior lecturer for Iowa State University's Department of Civil, Construction and Environmental Engineering (ISU CCEE) — an undergraduate program that was recently recognized as 12th in the nation among public universities and 16th in the nation overall by U.S. News & World Report's Best College Rankings.
A 1997 graduate of ISU's construction engineering program, Brad spent time after college as a design engineer before a former professor asked him to join the faculty at Iowa State. In 2005, he started his new role as an educator, and quickly found a passion for helping students find their path in engineering.
"For the conceivable future, there's just so much opportunity for young people in this industry. These students have a real opportunity for professional development and financial success. It makes me want to talk to these students; it makes me want to get them interested in it … I want them to succeed," notes Brad.
Brad uses his industry expertise and professional counseling in another role at ISU. In 2006, he signed on as faculty advisor for the school's Mechanical Contractors Association (ISU MCA) student chapter. The ISU MCA student chapter's goal is to "develop and support an interest in the specialty trades of mechanical construction." The organization has close ties with the Mechanical Contractors Association of America (MCAA) and the Mechanical Contractors Association of Iowa (MCAI). Together, our two organizations help the students network with industry professionals and provide educational and fellowship opportunities throughout the school year. 
As faculty advisor for ISU MCA, Brad notes his role is to provide stability for the program. "My role is to be the faculty member who's always there during transitions and to be the oversight that makes sure they're following the rules on MCA and MCAA policies," says Brad.
Brad travels with the group to various local and national events to help them get the most out of their experiences.  He also leverages his industry contacts to help open doors for the students after college. "I know a lot of people in the industry that they're going to talk to to get hired. I use my professional contacts to help them with regard to internships, scholarships, fundraising and full-time job opportunities," Brad reveals.
MCAI is proud to support Brad and the ISU MCA. Each year, we work with the student chapter on fundraisers to help provide funds for the students to hold monthly membership meetings and attend educational events. We also work closely with their organization to provide professional development and networking opportunities to help immerse them into the world of mechanical contracting.
"MCAI doesn't just sponsor ISU MCA, they are instrumental in getting students internships and full-time job offers. They also provide scholarships that allow our students to get personal money for tuition and books. They come out and speak to our organization, and they host an annual dinner where they invite the ISU MCA students. Including the students in that type of thing is just fantastic and helps solidify their interest in MCA as an organization," says Brad.
We enjoy our time with the students each year, and we commend Brad for his efforts to help grow and strengthen the bond between ISU MCA and the MCAI, MCAA and the professionals who make up the organizations. His commitment to the profession and the value he brings to the students he advises are exemplary. In fact, Brad was recognized with the Outstanding Achievement in Advising Award from ISU's College of Engineering this year and won MCAA's Educator of the Year award in March 2018.
Congratulations, Brad, on all your accomplishments and thank you for everything you're doing to help prepare students for careers in the construction industry.