MCAI Travels to Nashville for 2018 Annual Meeting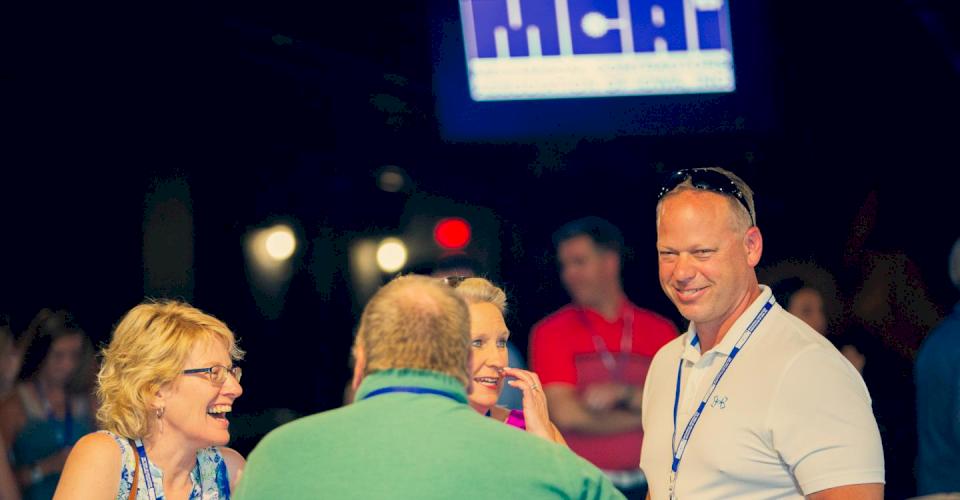 MCAI's 2018 Annual Meeting was one for the books. In June, members and their families enjoyed a long weekend full of networking, fellowship and fun in none other than the home of country music: Nashville, Tennessee. Each year MCAI holds its annual meeting featuring educational seminars, networking activities and entertaining events. Last year in Kansas City, MCAI boasted a chart-topping attendance, and this year's 53rd Annual Meeting was a close second. This year also had a record number of sponsors, including five new additions.
MCAI kicked off the 2018 Annual Meeting on Thursday, June 17th with a lively welcome reception at the Wildhorse Saloon, where guests raved over the award-winning smokehouse cuisine and enjoyed live country music. The fun and camaraderie continued into Friday with the MCAI Annual Business Meeting and education seminar with renowned construction technologist Rob McKinney. A consultant for JBKnowledge, McKinney spoke about his experience implementing mobile technology on construction projects during "Apps for Construction: Exploring the Five Job Site Workflows and Where Mobile Fits In."
McKinney identified the main construction workflows affected by mobile technology, reviewing the history and evolution of mobile technology used in construction. He also explored case studies to show how innovative companies are applying mobile tech successfully, and detailed the leading software and hardware available, highlighting the best solutions for a firm's budget, experience and objectives.
After the seminar, MCAI hosted a reception and delicious dinner at historic Acme Feed & Seed catered by TomKats Catering. Luke Cunningham ended the night with a bang as he sang live rock and country tunes. MCAI wrapped up yet another successful annual meeting with a terrific night at the Grand Ole Opry. Members enjoyed a tasty dinner and reception in Studio A, former home to television's Hee-Haw and Nashville. Following dinner, everyone took their seats for an epic show that was the perfect ending to this year's annual meeting. If you couldn't attend, plan to join us next year for more incredible networking opportunities. For all who attended in Nashville, we hope to see you again next year!
See more from MCAI's 2018 Annual Meeting with this video: https://vimeo.com/277708629/c84f991d6c.