March Member Feature — Ferguson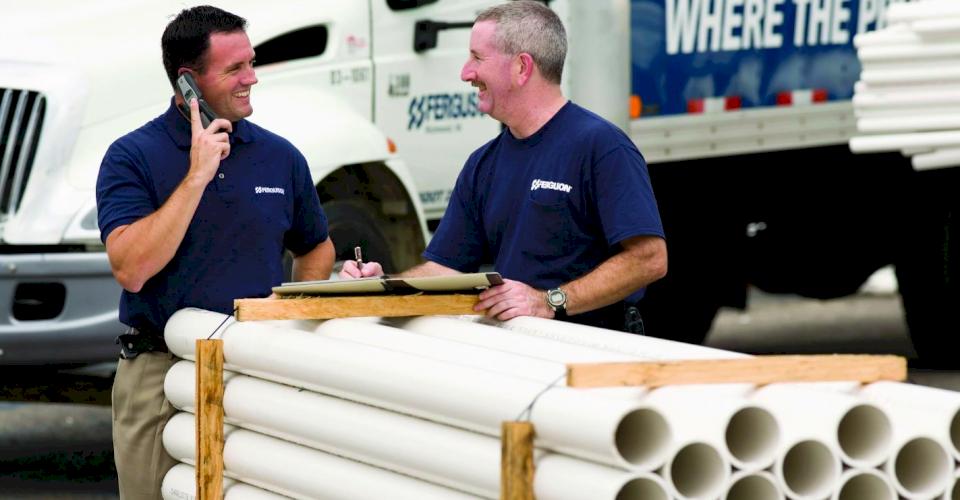 Each month, MCAI features one of our contractors or affiliates to help our members, friends, family and other industry experts get to know the companies and people who make up our association. This month's spotlight is on Ferguson Enterprises, Inc.
With locations all across Iowa, including Burlington, Cedar Rapids, Davenport, Des Moines, Fort Dodge and Waterloo, Ferguson is a leading supplier for a wide variety of plumbing products, tools, repair parts and operation supplies. Ferguson has earned a strong reputation among contractors, plumbers and builders for their unmatched access to inventory of products and for unparalleled customer service.
Ferguson raises the bar for industry standards as a top-rated wholesale supplier of commercial and residential plumbing supplies. The company also helps professional contractors streamline their trade business by supplying quality plumbing and HVAC products, tools, repair parts and operation supplies for both commercial and residential projects. With an extensive online catalog of plumbing supplies, HVAC parts, lighting fixtures, pipe valves and fittings, Ferguson has the products you need to get the job done.
At Ferguson's Trade Counters, contractors can take advantage of knowledgeable associates who provide quick answers and delivery every day and help value-engineer the best solution for the job. Ferguson also offers commercial water heater delivery, online tools, inventory management, call-order pickup, OEM parts and packaging.
Similarly, Ferguson's Plumbing Counters are designed to meet the total product needs of residential service plumbers. Each Ferguson HVAC counter is designed to meet the total product needs of residential service plumbers and has a full range of heating and cooling components and supplies, in addition to the unitary and ductless equipment needed for any HVAC job.  
With one distribution center in Iowa, Ferguson serves the Midwest and is part of an advanced network of 10 distribution centers nationwide. Iowa contractors are able to take advantage of the proximity and the vast inventory available to them with same-day or next-day delivery.
In addition to inventory access, Ferguson is well-known for their commitment to service. Their experienced employees provide fast answers and time-saving solutions to ensure that projects remain on track. Many Ferguson employees know their local customers by name, getting to know each individual and their jobs. Many of their contractors see them as an extension of their own team. 
Becoming a member of MCAI in 2000, Ferguson saw an opportunity to get more involved and become more active in the contractor community. Employees attend monthly networking events across the state, and the company works alongside several organizations in an effort to provide more opportunities for young people to work in the industry. Through the partnership, Ferguson has been able to learn more about contractors, their business and their needs. Currently, Ferguson is looking at ways to increase construction productivity through a new program. Ferguson Ventures will aim to help companies discover, invest in and partner with companies and startups to accelerate the use of emerging technologies to help solve industry problems.
Providing world-class customer service is a cultural belief that is demonstrated every day through Ferguson's expansive product selection backed by their knowledgeable associates.
We are proud to have Ferguson as an MCAI contractor member! If you're interested in mechanical, plumbing and HVAC products, they can be reached via their website or phone at 800-332-7989.